The Lawson Family Chair in Microbiome Nutrition Research Seminar Series
Apr 26, 2018
|
5:30pm–6:30pm
Details
The Lawson Family Chair in Microbiome Nutrition Research Seminar Series enables researchers to share their cutting-edge work on the microbiome — its interaction with diet and its role in health and disease — with the science community.
Each seminar includes two presentations, the first delivered by a trainee (graduate student, medical student or postdoctoral fellow) and the second by an established leader in the field.
The second annual seminar will run on April 26, 2018, in the Fitzgerald Building (150 College Street), Room 103.
2018 Presenters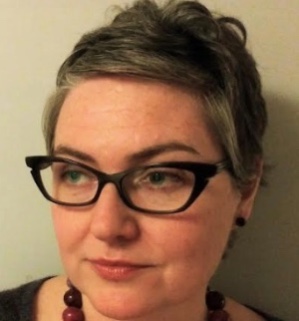 Dr. Karen-Anne McVey Neufeld
"Microbiota-gut-brain axis in adolescence"
Karen-Anne McVey Neufeld, PhD
Dr. Karen-Anne McVey Neufeld is a senior postdoctoral fellow at the Brain-Body Institute at McMaster University/St Joseph's Healthcare. She obtained her PhD from McMaster University and her work was the first to show behavioural changes in mice raised in the total absence of colonizing bacteria, highlighting the importance of the microbiota in normal brain function. She continued as a postdoctoral fellow both at McMaster and the University College Cork in Ireland, where she focussed on the role of the microbiota-gut-brain axis in brain development and pathogenesis of psychiatric disease. Dr. McVey Neufeld is particularly interested in animal models of early life adversity and stress occurring during critical windows of neurodevelopment such as early postnatal life and adolescence. She holds a joint CIHR/CAG fellowship.

"Bacteria, brain and behaviour in early life"
John Bienenstock, CM, MD (Hon), FRCP, FRCPC, FRSC
Dr. John Bienenstock is internationally known as a physician and mucosal immunologist. He trained at King's College, London and Westminster Hospital, London, U.K. He holds the title of Distinguished University Professor at McMaster University, an Honorary MD (Goteborg, Sweden), is a Fellow of the Royal Society of Canada and a Member of the Order of Canada and is an inductee into The Canadian Medical Hall of Fame. He is the Founding Director of the McMaster Brain-Body Institute at St. Joseph's Healthcare Hamilton, a former Chair of Pathology and subsequently Dean and Vice-President of the Faculty of Health Sciences, McMaster University. Dr. Bienenstock has served as the President of the Canadian Society of Immunology, the Society of Mucosal Immunology and the Collegium Internationale Allergologicum. He has published more than 500 peer reviewed articles and other publications and has an H-index of 86. He has authored, edited and co-edited 10 books on mucosal immunology and allergy. He has supervised some 60 post doc-toral fellows and 10 doctoral students. His current main areas of interest are mechanisms of action of commensal bacteria on the nervous system and behaviour and in various models of inflammation.
Location
FitzGerald Building, University of Toronto
150 College Street, Room 103
Contact
Elena Comelli, Lawson Family Chair in Microbiome Nutrition Research, Department of Nutritional Sciences and the Joannah & Brian Lawson Centre for Child Nutrition (elena.comelli@utoronto.ca) Lorena López Dominguez, PhD student, Department of Nutritional Sciences (l.lopezdominguez@mail.utoronto.ca)
2018-04-26 21:30:00 2018-04-26 22:30:00 UTC The Lawson Family Chair in Microbiome Nutrition Research Seminar Series The Lawson Family Chair in Microbiome Nutrition Research Seminar Series enables researchers to share their cutting-edge work on the microbiome — its interaction with diet and its role in health and disease — with the science community. Each seminar includes two presentations, the first delivered by a trainee (graduate student, medical student or postdoctoral fellow) and the second by an established leader in the field. The second annual seminar will run on April 26, 2018, in the Fitzgerald Building (150 College Street), Room 103. RSVP online 2018 Presenters Dr. Karen-Anne McVey Neufeld "Microbiota-gut-brain axis in adolescence"Karen-Anne McVey Neufeld, PhD Dr. Karen-Anne McVey Neufeld is a senior postdoctoral fellow at the Brain-Body Institute at McMaster University/St Joseph's Healthcare. She obtained her PhD from McMaster University and her work was the first to show behavioural changes in mice raised in the total absence of colonizing bacteria, highlighting the importance of the microbiota in normal brain function. She continued as a postdoctoral fellow both at McMaster and the University College Cork in Ireland, where she focussed on the role of the microbiota-gut-brain axis in brain development and pathogenesis of psychiatric disease. Dr. McVey Neufeld is particularly interested in animal models of early life adversity and stress occurring during critical windows of neurodevelopment such as early postnatal life and adolescence. She holds a joint CIHR/CAG fellowship. Dr. John Bienenstock "Bacteria, brain and behaviour in early life"John Bienenstock, CM, MD (Hon), FRCP, FRCPC, FRSC Dr. John Bienenstock is internationally known as a physician and mucosal immunologist. He trained at King's College, London and Westminster Hospital, London, U.K. He holds the title of Distinguished University Professor at McMaster University, an Honorary MD (Goteborg, Sweden), is a Fellow of the Royal Society of Canada and a Member of the Order of Canada and is an inductee into The Canadian Medical Hall of Fame. He is the Founding Director of the McMaster Brain-Body Institute at St. Joseph's Healthcare Hamilton, a former Chair of Pathology and subsequently Dean and Vice-President of the Faculty of Health Sciences, McMaster University. Dr. Bienenstock has served as the President of the Canadian Society of Immunology, the Society of Mucosal Immunology and the Collegium Internationale Allergologicum. He has published more than 500 peer reviewed articles and other publications and has an H-index of 86. He has authored, edited and co-edited 10 books on mucosal immunology and allergy. He has supervised some 60 post doc-toral fellows and 10 doctoral students. His current main areas of interest are mechanisms of action of commensal bacteria on the nervous system and behaviour and in various models of inflammation. 150 College Street, Room 103 - FitzGerald Building, University of Toronto discovery.commons@utoronto.ca