Nutritional Sciences named WHO Collaborating Centre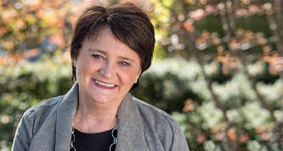 With its new designation as a World Health Organization (WHO) Collaborating Centre, the University of Toronto's Department of Nutritional Sciences is helping countries around the world shape a healthier future.
The designation, which took effect in mid-November, makes the Department a recognized authority in the area of nutrition policy for chronic disease prevention.
"This designation signifies to the world that U of T and our Nutritional Sciences Department is a world leader in this field," says Professor Mary L'Abbé, Chair of the Department and Director of the new Centre.
Read full article here.