Dr. L'Abbé is an expert in public health nutrition, nutrition policy, and food and nutrition regulations, with a long career in in mineral nutrition research. She leads a research group on Food and Nutrition Policy for Population Health.  Her research examines the nutritional quality of the Canadian food supply, food intake patterns, and consumer research on food choices related to obesity and chronic disease.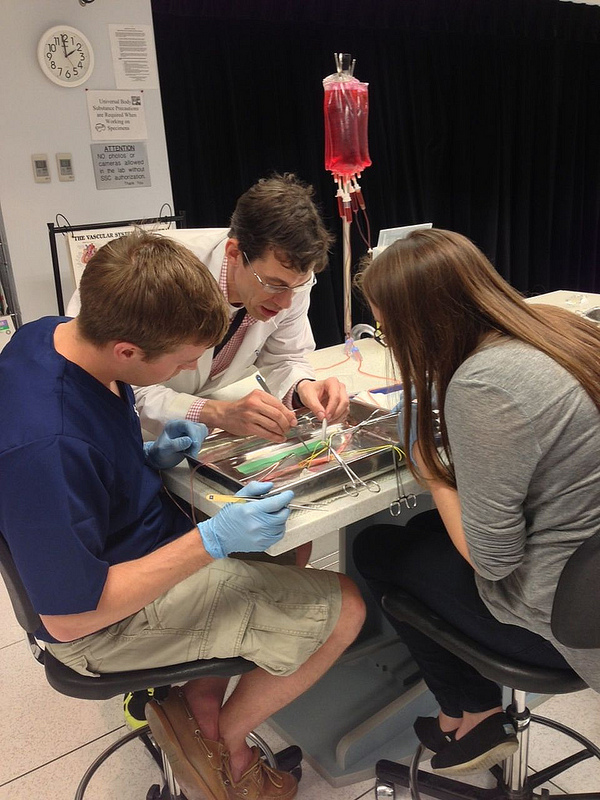 Dr. Bazinet's research team is examining the mechanisms that regulate brain lipid metabolism (signaling) and to identify the role of brain lipid metabolism in the pathogenesis of neurodegenerative diseases and neuropsychiatric disorders.
Dr. Tarasuk is the principal investigator of PROOF, an interdisciplinary research program investigating effective policy approaches to reduce household food insecurity in Canada. PROOF's activities have included studies on the protective effect of seniors' incomes; analyses of linked health databases in Ontario to determine health care costs, mortality, and patterns of mental health care utilization related to food insecurity; analyses of the effects of provincial poverty reduction strategies on food insecurity; and the establishment of knowledge translation tools to disseminate findings to key stakeholders and the general public. Dr. Tarasuk's research also extends to population-level dietary assessment and food policy issues.
Dr. Sievenpiper's Lab 
Generations of nutrition research has often focused on identifying a single nutrient that leads to health benefits or disease. Clinical practice guidelines and public health policies are now moving away from these traditional nutrient-centric approaches to more food and dietary pattern-based approaches, a process Dr. John Sievenpiper helped initiate and steer in the Diabetes Canada 2013 Clinical Practice Guidelines for Nutrition Therapy.
Through randomized controlled trials, knowledge syntheses (systematic reviews and meta-analyses), and knowledge translation activities, Dr. Sievenpiper's research program attempts to drive this modernization of food and dietary pattern-based approaches by investigating the role of dietary sugars (fructose, sucrose, and high-fructose corn syrup), legumes/dietary pulses (beans, peas, chickpeas, and lentils), tree nuts, and dietary patterns (including the Portfolio diet and low glycemic index dietary patterns) in cardiometabolic health.
The ultimate goal of Dr. Sievenpiper's research program is to identify and investigate important diet and disease questions in relation to diabetes and cardiovascular diseases, with the view to inform clinical practice guidelines, public health policy, and the design of future randomized controlled trials in order to improve the health of those living with or are at risk of developing diabetes and cardiovascular diseases.
To date, Dr. Sievenpiper has led or been involved in the conduct of several randomized controlled trials, including the Fructose and Allulose Catalytic Effects (FACE) Trial [ClinicalTrials.gov Identifier: NCT02459834], Dried Fruit and Postprandial Glycemia Trial [ClinicalTrials.gov Identifier: NCT02960373], Strategies To OPpose Sugars With Non-nutritive Sweeteners Or Water (STOP Sugars NOW) Trial [ClinicalTrials.gov Identifier: NCT03543644], and the Combined Portfolio Diet and Exercise Study (PortfolioEx) [ClinicalTrials.gov Identifier: NCT02481466], as well as >35 systematic reviews and meta-analyses in this area. His research has helped inform the prevention and treatment of diabetes and cardiovascular diseases, and has been cited extensively in guidelines. He has also provided expertise for several national and international medical and public health organizations, including Diabetes Canada, the European Association for the Study of Diabetes, the Canadian Cardiovascular Society and the American Society of Nutrition.
Dr. Anderson's Lab 
Dr. Comelli's Lab 
Dr. El-Sohemy's Lab 
Dr. Hanley's Lab 
Dr. Jenkins' Lab