Core Research Platforms
From -Omics to Population Health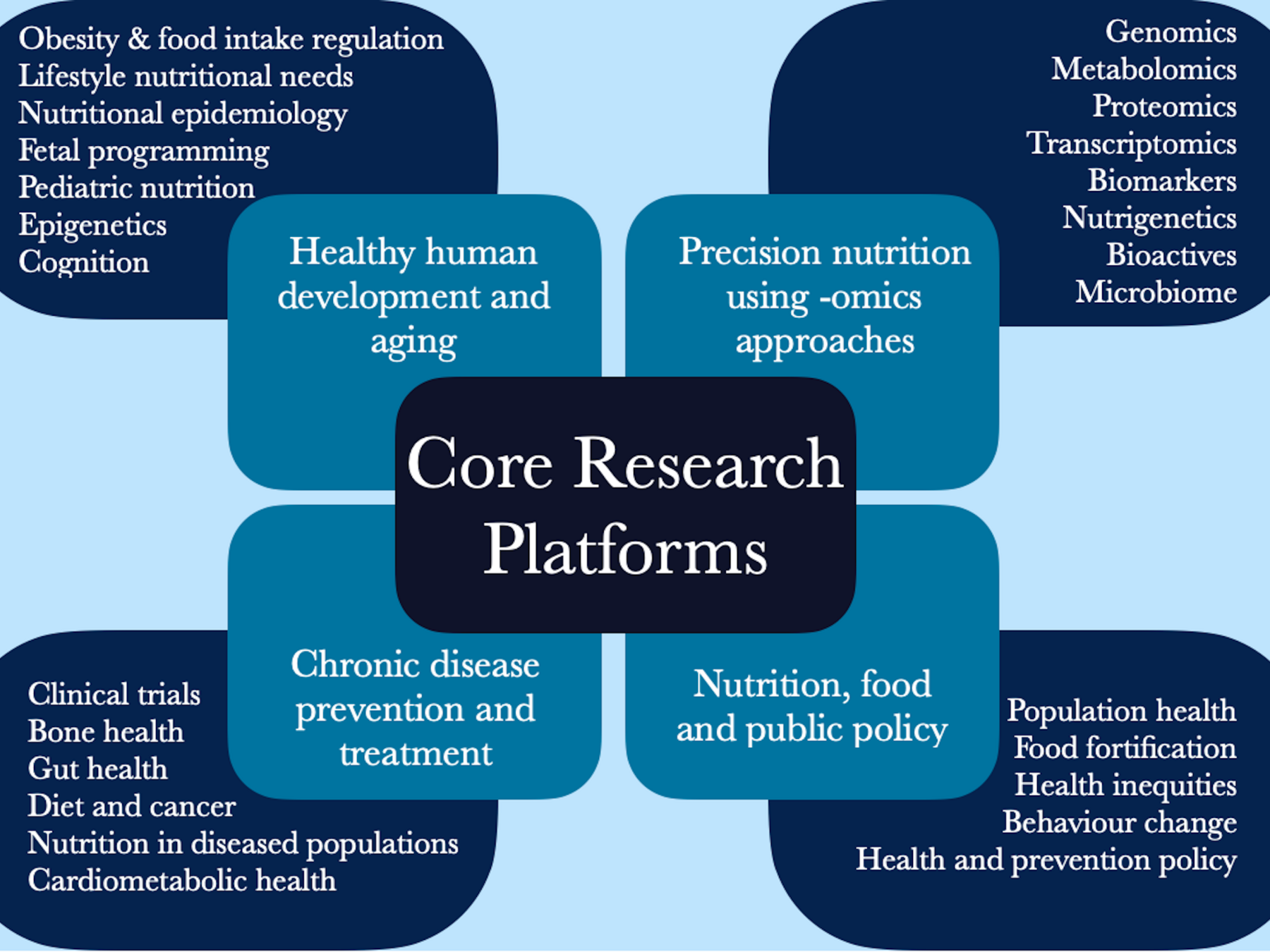 The Department of Nutritional Sciences is a basic science department within the Temerty Faculty of Medicine. The location within the Temerty Faculty of Medicine enables investigators to draw on the extraordinary strengths of other basic science departments, as well as the public health and clinical departments to fully explore the relationships between nutrition and human health and disease, and to influence public health programs and clinical practice. The Department is using a translational model of research, ensuring that research findings contribute to evidence-based health and public health policy development. 
Research programs focus on basic and clinical nutrition related to human health and chronic diseases, including cancer, obesity, diabetes, cardiovascular disease, neurodegenerative disease and osteoporosis, as well as community and public health nutrition. Approaches range from the very basic, such as nutrigenomics and nutrigenetics and studies in molecular biology and biochemical metabolism, to clinical trials and qualitative research. Building on the Department's research strengths and activity, four core research platforms have been identified in which the Department is focusing its efforts to achieve excellence.
Click on the links below to learn more about each core research platform and its associated research areas and activities. You can also visit the faculty directory to learn more about the research programs of individual faculty members.