About Us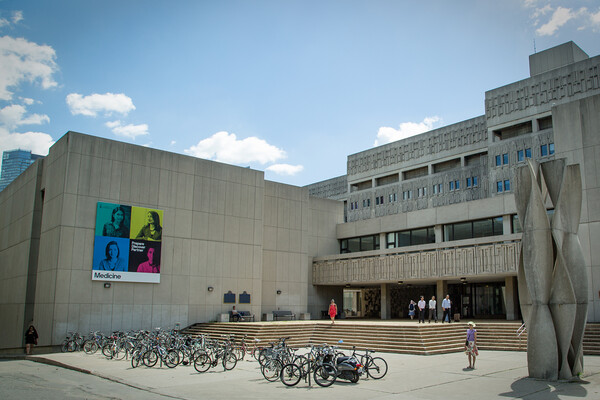 The Department of Nutritional Sciences is one of the few departments of nutrition in North America to be located within a Faculty of Medicine. This, together with its close linkages with University of Toronto's Dalla Lana School of Public Health, allows the department to fully explore the relationships between nutrition and human health and disease, and to influence clinical practice and public health programs. It also creates unique opportunities for collaboration with the highest concentration of university-affiliated hospitals, clinicians, and health researchers in North America.
Although the department is centered in the Basic Sciences sector of the faculty, its activities include not only basic science but also clinical and community aspects of nutrition and food and nutrition policy. These activities that range from 'bench to bedside to populations' make it a model of integration within the whole of the health sciences complex at the University of Toronto, enabling a full exploration of the relationships between nutrition and human health to influence both clinical practice and public health policy. The department offers BSc, MSc, and PhD degree programs, and also offers a professional Master of Public Health (MPH) degree in the field of Nutrition and Dietetics (formerly Community Nutrition) jointly with the Dalla Lana School of Public Health.
Toronto is an ideal environment for nutrition research. It is home to the largest research and development (R&D) hub in Canada and the second largest food cluster in North America.
Our Mission
We improve nutritional health, drawing in diverse voices and working collaboratively with others nationally and internationally, through a combination of collaborative research that covers the spectrum from -omics to population health, contributions to policy and practice change, and teaching. We develop the leaders of tomorrow, outstanding scholars and champions of equity and diversity.
Our Vision
Equitable local and global nutritional health across the lifecycle.
Our Values
Courage, Inclusivity, Collaboration, Reflection and Excellence