Events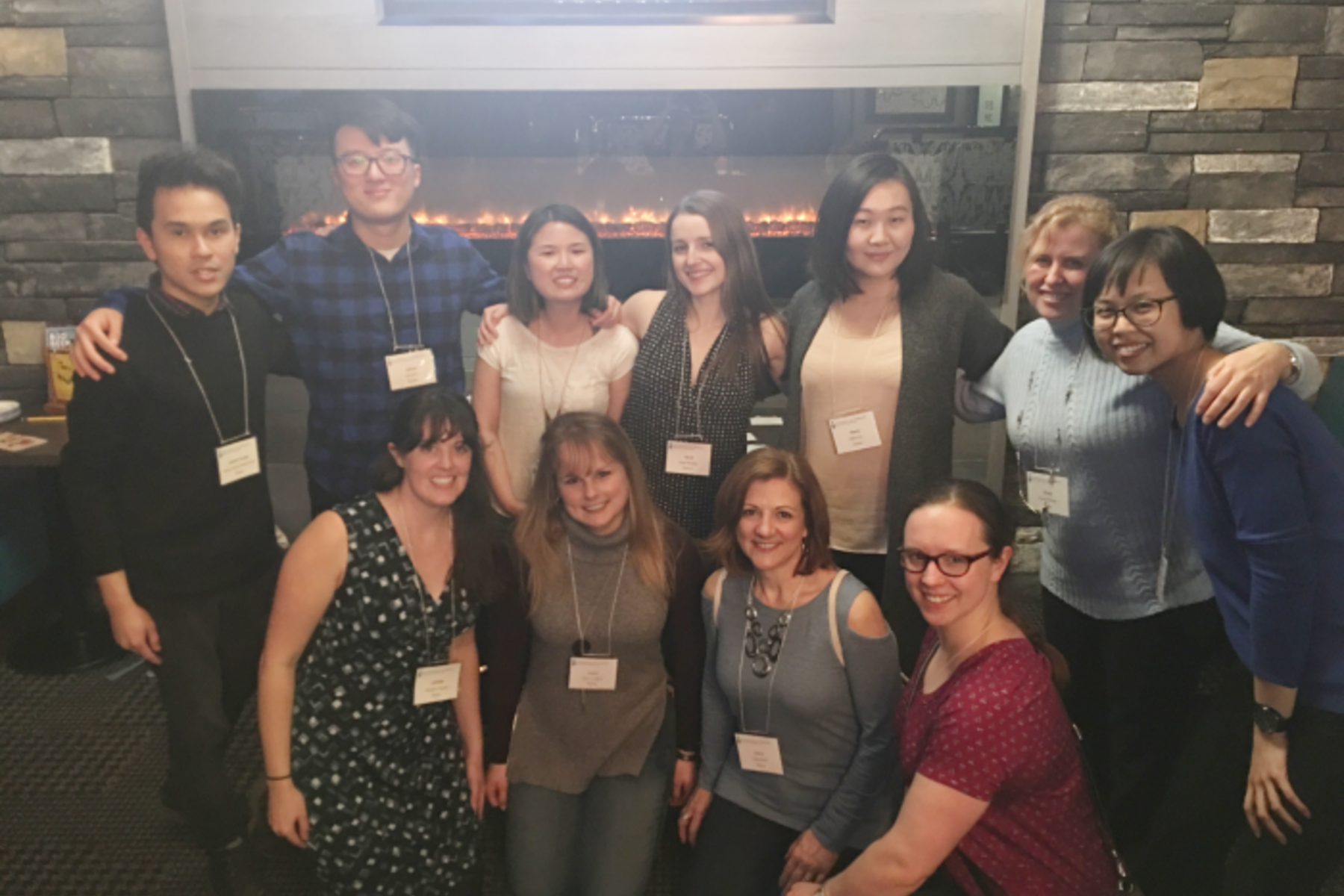 Past DNSAA Events
The DNSAA runs several events each year geared towards networking with DNS alumni and students, mentorship, education and or course socializing! Below is a summary of several of our key annual events.
Click here to check out our upcoming events!
2021 Career Night Series: Dietietics
On November 18, 2021, alumni and students gathered on Zoom for the first event in our Career Night series. This event featured two alumni from the Department of Nutritional Sciences undergraduate program, who spoke about their path to dietetics. Vanessa Kan is currently working as a Registered Dietitian (RD) at Humber River Hospital, and Charles Kan is an RD at Gordon Food Service. The DNSAA is grateful to Vanessa and Charles for sharing their wisdom and experiences.
2021 Career Development Workshop
On March 24th, 2021, a group of undergraduate and graduate students attended a career development workshop organized by the Department of Nutritional Sciences Alumni Association (DNSAA). The session was led by Dr. Nana Lee, the Director of Graduate Professional Development and Mentorship from the Faculty of Medicine. 
Students attending the workshop shared similar concerns regarding future career plans and uncertainty surrounding future employment opportunities. Dr. Lee acknowledged the challenges of career development and introduced a graduate professional planning strategy named the purpose compass. This tool requires students to identify their ideal career paths by combining their passion, strengths, skills, and priorities. Students were then offered the opportunity to brainstorm their own profession using this tool to  assist in discovering meaningful engagement activities to ultimately prepare for future careers. 
After reflecting on students' strengths and passions, Dr. Lee highlighted  the importance of marketing yourself during job applications, emphasizing that effective resumes or CVs should convey an engaging story and highlight the significance of your past experiences. Last but not least, Dr. Lee shared multiple industry and government resources for any life sciences students who would like to explore a wide range of career opportunities. 
Without a doubt, this one-hour workshop was jam-packed with lots of valuable resources and information that are incredibly helpful for students navigating through their next steps after graduation.
By: Kira Lai
Reprinted with permission from Nutrizine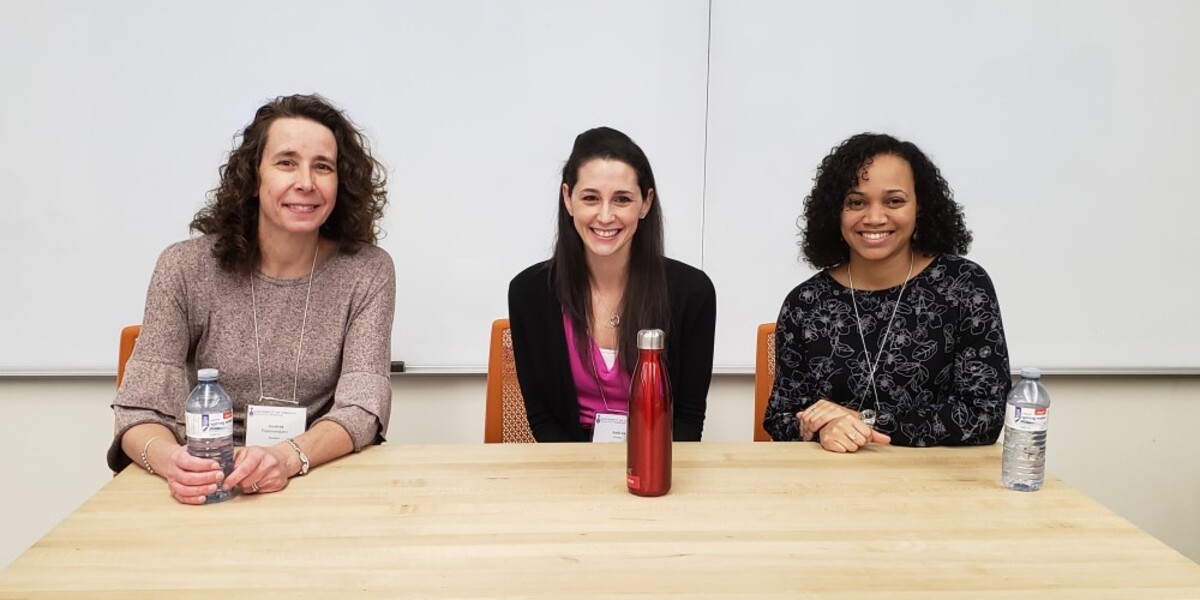 Professor Edna W. Park Lecture
The Professor Edna W. Park Lecture was established in 1974 by the Household Science Alumni Association to honour professor Edna Park for her lifetime commitment to the field of household sciences. In the 40 years since its inception the Edna Park lecture has served as a wonderful opportunity for DNS students and staff to come together with alumni of Household Science, Food Science and Nutritional Sciences and bond over a shared interest. It remains one of the most popular and widely attended events in the DNS. 
Note: This event was not held in 2020 or 2021 due to COVID-19 public health restrictions.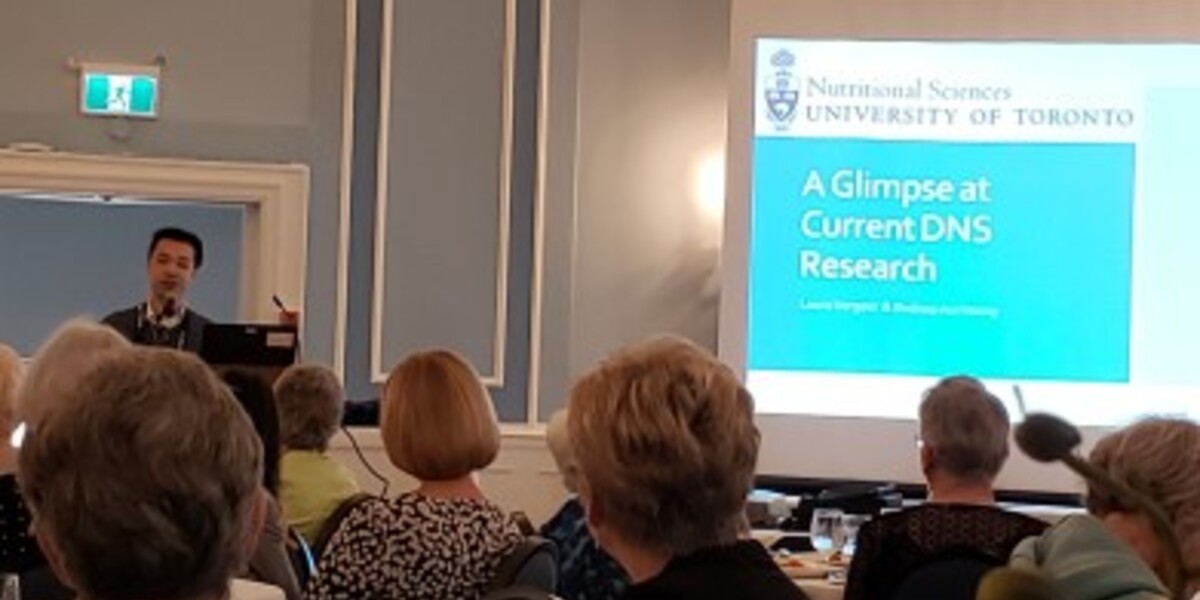 The Department of Nutritional Sciences (DNS) and Alumni Association (DNSAA) hosted the annual spring Alumni Reunion Luncheon on Saturday, June 1st. This event took place during the wider UofT Alumni Reunion, which encompassed a weekend of welcoming alumni back to campus. The DNS and DNSAA luncheon provided the opportunity for graduates from the Department to reunite with former classmates.
This year, graduates from the years 1949, 1954, 1959, 1964, 1969, 1974, 1979, 1984, 1989 and 1994 were honoured and invited to gather at the Faculty Club. Over 50 attendees showed up in force, indicating that even after graduating from the Department, the connection and the strength of the bonds formed as a student persists into one's career. In addition to catching up over lunch, attendees were presented with updates from the Department, including presentations from Rodney Au-Yeung and Laura Vergeer, representing graduate students sharing a tidbit of the exciting research being performed by the Department, as well as the DNSAA initiatives.
Thank you to the DNS staff and faculty and the DNSAA for organizing this event.
By: Stephanie Nishi
Reprinted with permission from NutriNews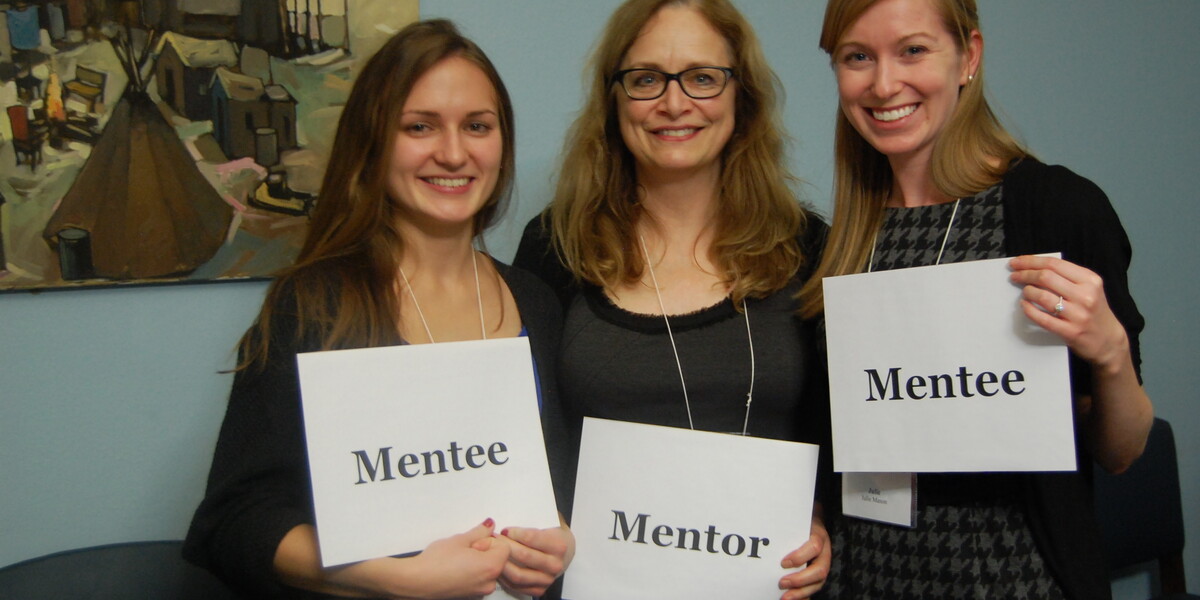 DNSAA Mentorship Program Events
Starting in Fall 2012, the DNSAA and Office of Advancement have coordinated a mentorship program for current DNS students and recent graduates to gain insight and advice from alumni. More information on the program can be found here. In addition to matching alumni (mentors) and current and recent DNS graduates (mentees), the DNSAA supports several events throughout the year for members of the program, including a Program Kick-Off, Holiday Party and Wrap Up in conjunction with the Spring Lecture.
The DNS Mentorship Program is sponsored by University of Toronto Affinity Partner, Manulife