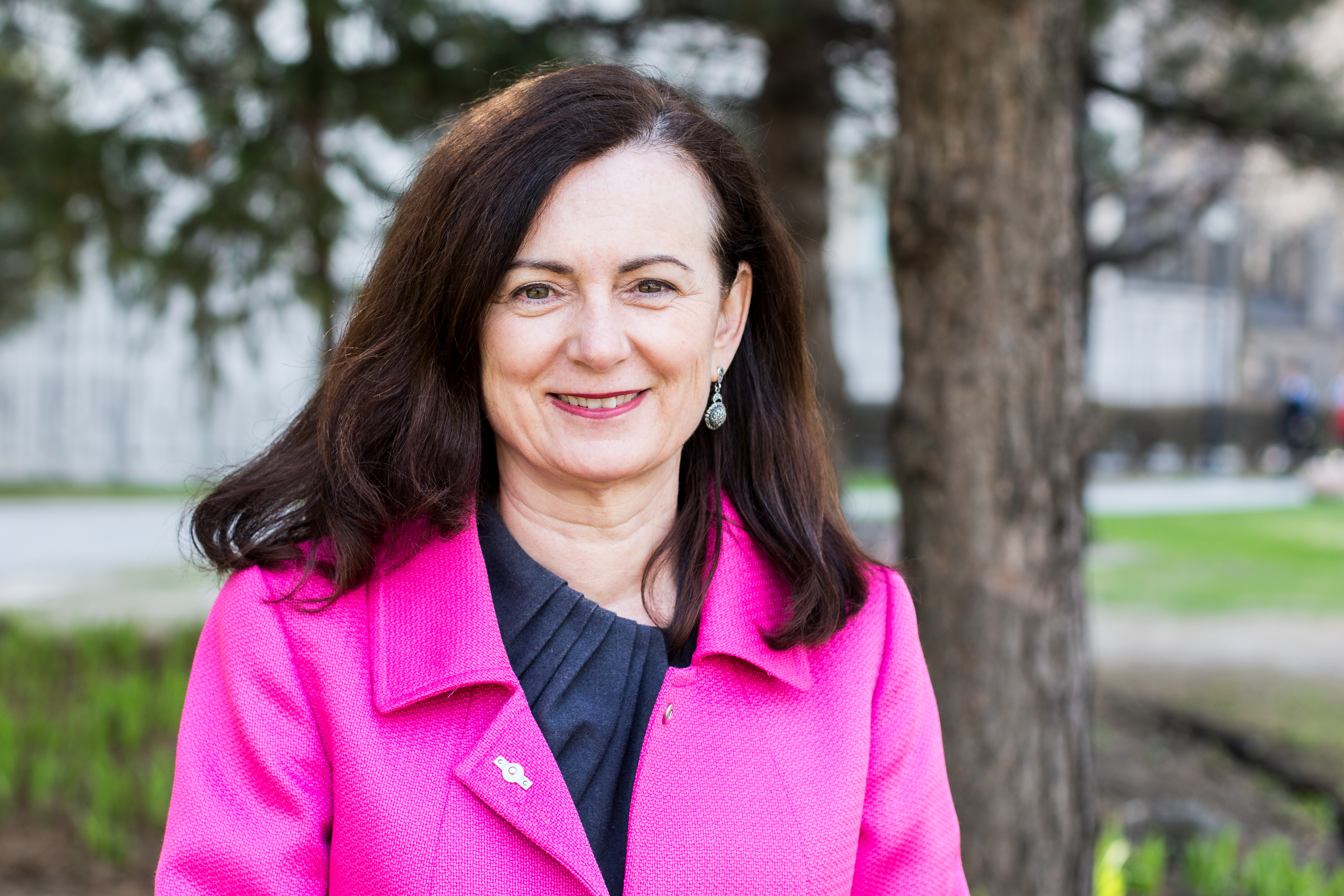 Dr. Deborah O'Connor
Deborah O'Connor, PhD, RD
Chair and Professor
Department of Nutritional Sciences, Faculty of Medicine, University of Toronto
It is with tremendous pleasure that I share the 2011-2015 Strategic Plan for the Department of Nutritional Sciences at the University of Toronto.
Our healthcare system is at a turning point. The skyrocketing prevalence and economic burden of chronic disease has become a crisis. And while much of the burden of chronic disease is avoidable, our healthcare system remains focused on treating illness rather than preventing its onset.
We know that nutrition is one of the most important mechanisms for preserving population health and slowing disease progression. The potential for reduced healthcare costs and enhanced economic productivity is significant. Now, more than ever, Canada needs to advance nutrition research and its application.
The Department of Nutritional Sciences is well-positioned to be a national and international leader in human nutrition. Our outstanding faculty is breaking new ground with innovative research. We are ideally situated in the Faculty of Medicine, enabling collaboration with the highest concentration of university-affiliated hospitals, clinicians, and health researchers in North America. And, as a major healthcare provider, our province has both the social and financial motivation to lead domestic and multinational efforts to improve population health.
We are proud of our many research, educational, clinical and policy accomplishments to date. However, the current reality is that we do not have the necessary infrastructure to support our leadership in addressing many of the urgent and emerging needs within our rapidly changing environment for increased nutrition research and its application.
This plan defines an ambitious strategic direction for growth that includes expansion of our research platforms, faculty, student base, academic programs, partnerships and collaborations. Our existing facilities are old and must be replaced as we build a state-of-the-art and internationally acclaimed Institute for Food, Nutrition and Health.
Executing our strategic plan will require a collective effort from members of the department as well as resources, support and leadership from the university and our system of partners. We must work hard to realize our goal and that work begins now. I am very grateful to the Strategic Planning Committee for their leadership in developing this plan and to members of the department for their thoughtful contributions. I especially wish to thank Dean Catherine Whiteside who encouraged us to chart this course and who continues to support us along the way.
This strategic plan represents continuity with our department's rich history of success and impact, and our responsiveness to the world's need for improved knowledge and application of nutrition research—from genes to populations. I look forward to working with all of you to make it a reality.