Adam Metherel
Department of Nutritional Sciences
PhD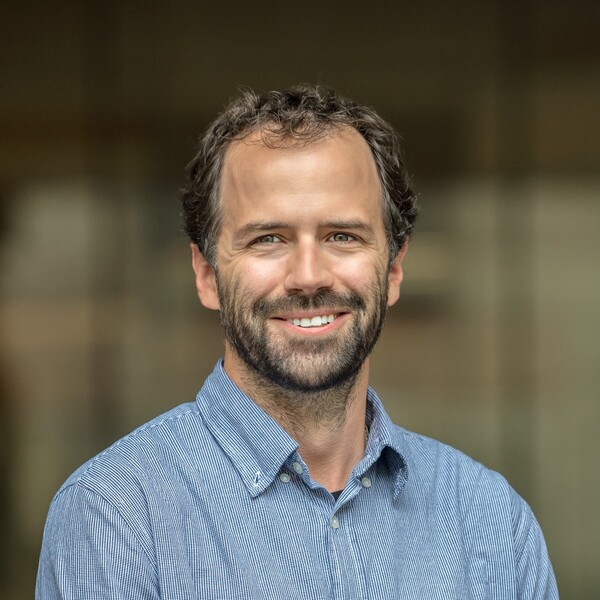 Location
Medical Sciences Building, 5th Floor, Room 5344
Address
1 King's College Circle, Toronto, Ontario Canada M5S 1A8
Research Interests
polyunsaturated fatty acids, omega-3 polyunsaturated fatty acids, docosahexaenoic acid , eicoapentaenoic acid , synthesis, metabolism, sex differences, genetics, blood biomarkers
Appointment Status
Primary
Accepting
Pending the availability of funding
Qualification
Research Associate, Department of Nutritional Sciences, University of Toronto (2020-2021)
Postdoctoral Fellowship, Department of Nutritional Sciences, University of Toronto (2014-2020)
Mitacs Elevate Industrial Postdoctoral Fellowship, Certo Labs Inc. and University of Waterloo (2012-2014)
PhD, Kinesiology, University of Waterloo (2008-2012)
MSc, Kinesiology, University of Waterloo (2005-2007)
BSc, Kinesiology, University of Waterloo (2000-2005)
At a Glance
Dr. Metherel leads a translational research program investigating the role of sex, genetics and dietary fatty acids on omega-3 polyunsaturated fatty acid metabolism, and its implications in health and pregnancy.
---
About Dr. Adam Metherel
Dr. Adam Metherel recently commenced his position as Assistant Professor in the Department of Nutritional Sciences in September 2021. He previously trained as a Mitacs Elevate Postdoctoral Fellow with Certo Labs Inc. and a Postdoctoral Fellow and Research Associate in the Department with Dr. Richard Bazinet, after completing his PhD in Kinesiology at the University of Waterloo with Dr. Ken Stark.
---
Research Synopsis
Dr. Metherel is currently developing new models for determining synthesis rates of DHA and other omega-3 PUFA from dietary precursors, while simultaneously using these models to identify the metabolic mechanisms driving the known sex differences in omega-3, and particularly DHA status. To do so, Dr. Metherel's research program combines small isotopic differences in the carbon content of dietary fatty acids to track their movement throughout the body with a genetic knockouts, ovariectomization and models of pregnancy. These models for characterizing sex differences in omega-3 metabolism are also being developed with the long-term goal of translation into various human populations such as in pregnancy, and in other healthy and unhealthy populations.
---
Recent Publications
Smith ME, Cisbani G, Metherel AH, Bazinet RP. The Majority of Brain Palmitic Acid is Maintained by Lipogenesis from Dietary Sugars and is Augmented in Mice fed Low Palmitic Acid Levels from Birth. J Neurochem. 2021 Nov 15. doi: 10.1111/jnc.15539. Epub ahead of print. PMID: 34780089.
Caipo L, Sandoval A, Sepúlveda B, Fuentes E, Valenzuela R, Metherel AH, Romero N. Effect of Storage Conditions on the Quality of Arbequina Extra Virgin Olive Oil and the Impact on the Composition of Flavor-Related Compounds (Phenols and Volatiles). Foods. 2021 Sep 13;10(9):2161. doi: 10.3390/foods10092161. PMID: 34574270; PMCID: PMC8466157.
Cisbani G, Metherel AH, Smith ME, Bazinet RP. Murine and human microglial cells are relatively enriched with eicosapentaenoic acid compared to the whole brain. Neurochem Int. 2021 Nov;150:105154. doi: 10.1016/j.neuint.2021.105154. Epub 2021 Aug 10. PMID: 34384851.

Metherel AH

, Rezaei K, Lacombe RJS, Bazinet RP. Plasma unesterified eicosapentaenoic acid is converted to docosahexaenoic acid (DHA) in the liver and supplies the brain with DHA in the presence or absence of dietary DHA. Biochim Biophys Acta Mol Cell Biol Lipids. 2021 Aug;1866(8):158942. doi: 10.1016/j.bbalip.2021.158942. Epub 2021 Apr 9. PMID: 33845223.
Harris WS, Tintle NL, Manson JE, Metherel AH, Robinson JG. Effects of menopausal hormone therapy on erythrocyte n-3 and n-6 PUFA concentrations in the Women's Health Initiative randomized trial. Am J Clin Nutr. 2021 Jun 1;113(6):1700-1706. doi: 10.1093/ajcn/nqaa443. PMID: 33710263; PMCID: PMC8168349.
Sivasubramaniyam T, Yang J, Pollock E, Chon J, Schroer SA, Li YZ, Metherel AH, Dodington DW, Bazinet RP, Woo M. Hepatic Igf1-Deficiency Protects Against Atherosclerosis in Female Mice. Endocrinology. 2021 May 1;162(5):bqab040. doi: 10.1210/endocr/bqab040. PMID: 33647942.
McCusker MR, Bazinet RP, Metherel AH, Klein RY, Kundra A, Haibe-Kains B, Li M. Nonesterified Fatty Acids and Depression in Cancer Patients and Caregivers. Curr Dev Nutr. 2020 Oct 13;4(11):nzaa156. doi: 10.1093/cdn/nzaa156. PMID: 33447694; PMCID: PMC7792569.
Pal A, Metherel AH, Fiabane L, Buddenbaum N, Bazinet RP, Shaikh SR. Do Eicosapentaenoic Acid and Docosahexaenoic Acid Have the Potential to Compete against Each Other? Nutrients. 2020 Dec 2;12(12):3718. doi: 10.3390/nu12123718. PMID: 33276463; PMCID: PMC7760937.

Metherel AH

, Irfan M, Klingel SL, Mutch DM, Bazinet RP. Higher Increase in Plasma DHA in Females Compared to Males Following EPA Supplementation May Be Influenced by a Polymorphism in ELOVL2: An Exploratory Study. Lipids. 2021 Mar;56(2):211-228. doi: 10.1002/lipd.12291. Epub 2020 Nov 10. PMID: 33174255.
Lin L, Metherel AH, Di Miceli M, Liu Z, Sahin C, Fioramonti X, Cummins CL, Layé S, Bazinet RP. Tetracosahexaenoylethanolamide, a novel N-acylethanolamide, is elevated in ischemia and increases neuronal output. J Lipid Res. 2020 Nov;61(11):1480-1490. doi: 10.1194/jlr.RA120001024. Epub 2020 Aug 21. PMID: 32826272; PMCID: PMC7604729.
---
​​​​​​​

Current Lab Members
Ruxandra Rotarescu – MSc student