Associate Professor | Graduate Coordinator, Admissions & Awards
Elena Comelli
Department of Nutritional Sciences
PhD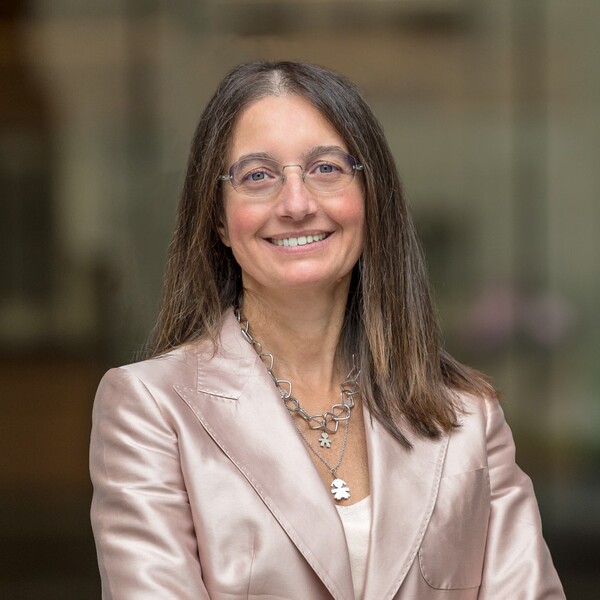 Location
Medical Sciences Building, 5th floor, Room 5354A
Address
1 King's College Circle, Toronto, Ontario Canada M5S 1A8
Research Interests
nutritional programming, gut microbiota, intestinal homeostasis, genomics, microRNA, children, diet, gut microbiome and growth, functional foods, natural health products, probiotics, prebiotics, bioinformatics
Appointment Status
Primary
Accepting
Pending the availability of funding
Qualification
Postdoctoral Fellowship, Molecular Biology, Glycobiology, The Scripps Research Institute San Diego (2003)
PhD, Technical Sciences, Microbiology, Swiss Federal Institute of Technology (ETH) Zurich (2000)
Laurea (equiv. MSc), Food Science and Technology, Università degli Studi di Milano (1994)
Other Academic Appointments
Adjunct Professor, Department of Kinesiology, Faculty of Applied Health Sciences, Brock University
---
At a Glance
Dr. Comelli's group investigates the relationship between diet and the gut microbiome, including regulation of intestinal responses, such as via microRNA. The lab has a strong focus on early stages of life and nutritional programming of the gut microbiome for long-term health.

Elena Comelli is the former Lawson

Family Chair in Microbiom

e

Nutrition Research

and leads the Lawson Family Chair in Microbiome

Nutrition Research Seminar Series
---
About Dr. Elena Comelli
Dr. Comelli graduated at the University of Milano, Italy, and then obtained her PhD from ETH, Zurich, Switzerland with a research on probiotics for oral health. Afterwards, she did a postdoc at the Scripps Research Institute in San Diego, USA, working in the field of glycomics. In 2003, Dr. Comelli returned to Switzerland and worked as a project manager at Nestlé Research Centre in Lausanne. In 2007, she joined the University of Toronto and in 2014 she was named the Lawson Family Chair in Microbiome Nutrition Research. Dr. Comelli is an Associate Editor for the journal Applied Physiology, Nutrition and Metabolism.
---
Research Synopsis
Dr. Comelli's lab studies the role of the gut microbiome as a mediator of dietary effects on host health. Her group has a strong interest on nutritional programming of the gut microbiome for healthy growth, which they study in the clinical setting and pre-clinically to understand underlying mechanisms. Current studies span childhood from infancy to adolescence and use omics and data engineering approaches. At the molecular level, the Comelli lab focuses on microRNA as dietary targets and their responses to various components of the diet such as probiotics, lignans and polyphenols. They are also interested in understanding how these responses may vary in the metabolic syndrome, for example in patients with non-alcoholic fatty liver disease in collaboration with University Health Network.
---
Recent Awards and Distinctions (Selected)
Faculty of Medicine Graduate Teaching Award for Mid-Career Excellence in Graduate Teaching & Mentorship, University of Toronto (2018)
Lawson Family Chair in Microbiome Nutrition Research, University of Toronto (2014)
---
Recent Publications
---
In the News
Most probiotic yogurts don't contain enough 'good' bacteria for additional benefits: study. CTV News. April 19, 2017.
Probiotic yogurt benefits vary, study finds. CBC News. April 18, 2017.
---
Current Lab Members
Celine Cuinat – PhD student
Lorena Lopez-Dominguez – PhD student
Paraskevi Massara – PhD student
Arooj Asrar – MSc student
Diana Wu – MSc student
Dr. Amel Taibi – Research Associate
---
Teaching Appointments
Instructor, NFS485: Diet, Microbiome & Health, Department of Nutritional Sciences, Temerty Faculty of Medicine, University of Toronto