Congratulations to our June 2022 Graduates!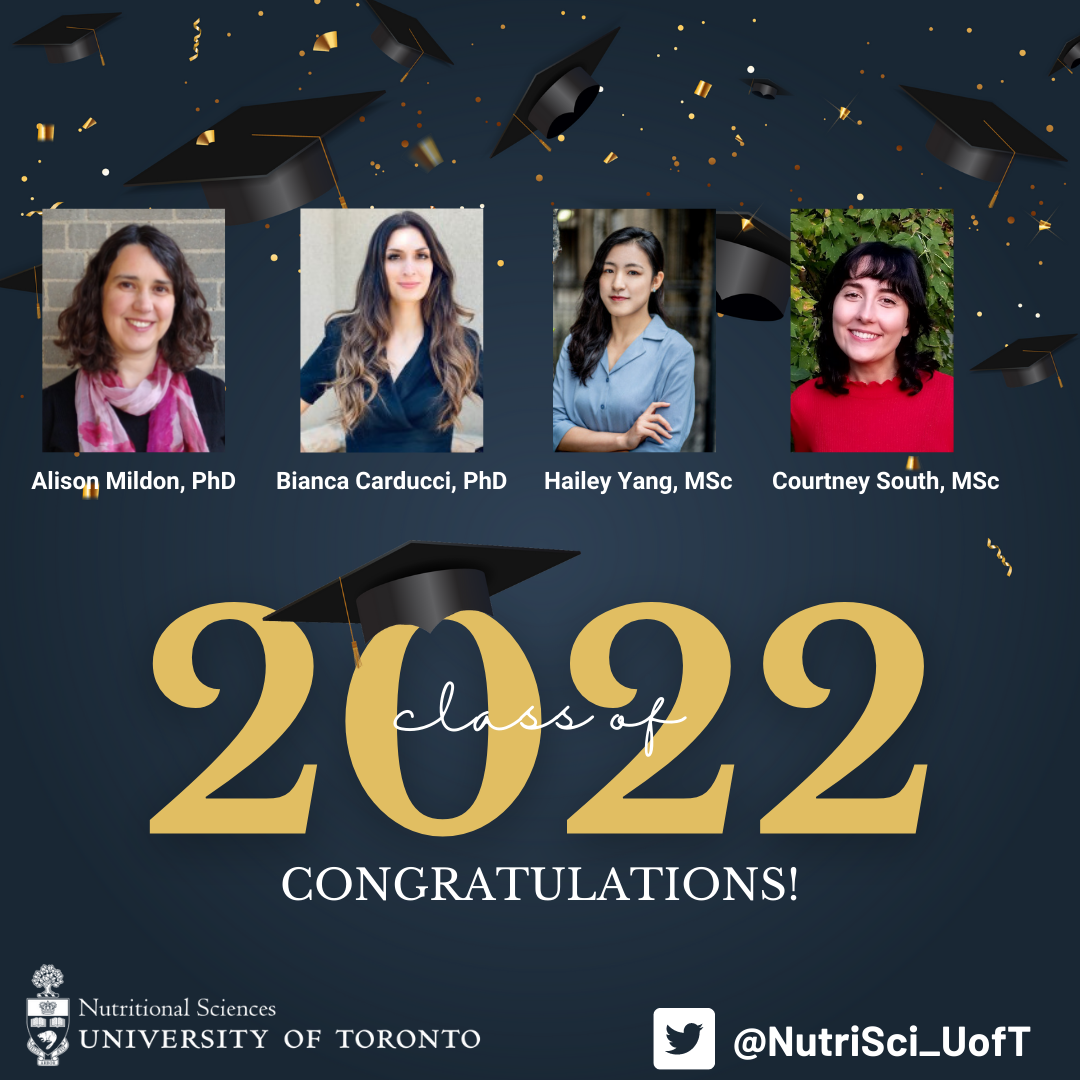 The Department of Nutritional Sciences is pleased to congratulate the students graduating from our programs at today's spring convocation ceremony. Two students will graduate with their PhD, and two with their MSc (listed below). We also congratulate the many students who will be graduating with a bachelor's degree in nutritional sciences later this month. We are very proud of all that our students have accomplished, especially during such a challenging time. 
Please join the Department of Nutritional Sciences in congratulating our exceptional new alumni.
---
Dr. Bianca Carducci, PhD
Supervisor: Dr. Zulfiqar Bhutta
Thesis title: "The Relationship between Food Environments and Nutritional Status of School-aged Children and Adolescents in Low- and Middle-Income Countries: Evidence from Pakistan"
---
Dr. Alison Mildon, PhD
Supervisors: Drs. Daniel Sellen & Deborah O'Connor
Thesis title: "Infant Feeding Practices in a Multi-Ethnic Cohort of Vulnerable Women Registered in the Canada Prenatal Nutrition Program"
---
Courtney South, MSc
Supervisor: Dr. Jonathon Maguire
Thesis title: "Underweight in the first two years of life and growth in later childhood"
---
Yahan (Hailey) Yang, MSc
Supervisor: Dr. Mary L'Abbe
Thesis title: "Assessing the Nutritional Quality of Menu Items in Canadian Chain Restaurants in 2020"