Associate Professor — Status Only
JoAnne Arcand
Department of Nutritional Sciences
PhD, RD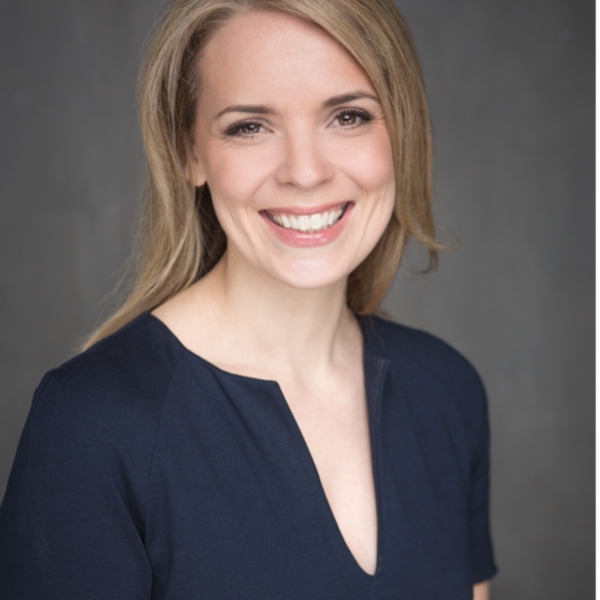 Location
University of Ontario Institute of Technology
Address
2000 Simcoe St. North, Science Bldg, Rm 3016, Oshawa, Ontario Canada L1H 7K4
Research Interests
public health nutrition, clinical nutrition, dietetics, food policy, chronic disease prevention and management, cardiovascular disease, program and policy evaluation, patient-oriented research, implementation science, dietary sodium, dietary assessment, knowledge translation
Appointment Status
Cross-Appointed
Accepting
Not accepting new students
Qualification
Postdoctoral Fellowship, Department of Nutritional Sciences, University of Toronto (2014)
Postdoctoral Fellowship, CIHR Strategic Training Program in Public Health Policy, Dalla Lana School of Public Health, University of Toronto (2012)
PhD, Department of Nutritional Sciences, University of Toronto (2011)
MSc, Department of Nutritional Sciences, University of Toronto (2006)
RD, Comprehensive Dietetic Internship Program, Mount Sinai Hospital (2001-2002)
BSc (Honours), Human Ecology (Food and Nutrition), University of Western Ontario (2001)
Other Academic Appointments
Associate Professor, Faculty of Health Sciences, Ontario Tech University (2020 - present)
Scientist, World Health Organization (WHO) Collaborating Centre on Nutrition Policy for Non-Communicable Diesase Prevention (2020 - present)
---
At a Glance
Dr. Arcand is a nutritional scientist who runs an active research program that aims to improve the nutritional health of the public and patients with chronic diseases, particularly those with cardiovascular diseases such as hypertension and heart failure.
---
About Dr. JoAnne Arcand
Dr. JoAnne Arcand is an Associate Professor and Registered Dietitian in the Faculty of Health Sciences at Ontario Tech University. She is a Heart & Stroke National New Investigator who has research expertise in translational and implementation science for nutritional interventions related to chronic disease prevention through the evaluation of health promotion and policy interventions for children and the general population. She also conducts clinical and implementation science research to support the nutritional management of patients with cardiovascular diseases. Her work is recognized by awards such as a Hypertension Canada Young Investigator Award, Ontario Early Researcher's Award and a CIHR-INMD New Investigator Award.
---
Research Synopsis
Dr. Arcand has expertise in clinical and population health aspects of cardiovascular disease prevention and management. Her research program is funded by the Canadian Institutes for Health Research, the Heart and Stroke Foundation and the International Development Research Centre. Her current research program:
Examines the implementation of nutrition recommendations in primary care.
Evaluates novel tools for the dietary management and prevention of hypertension and heart failure.
Designs and develops mobile nutrition education apps for school age children in Ontario.
Evaluates policies to reduce population sodium intakes both nationally and in Latin America.
Dr. Arcand is actively involved in the international Science of Salt research group, affiliated with the World Hypertension League and World Health Organization Collaborating Centre for Salt Reduction, and chairs a subcommittee that conducts regular systematic reviews of studies published on dietary sodium and health outcomes. Dr. Arcand is also involved in numerous knowledge translation activities, including the development of novel tools to translate scientific information to the public, patients and clinicians. She volunteers her time to several committees with the Hypertension Canada, Canadian Nutrition Society and Dietitians of Canada. Dr. Arcand's work has been published in high profile journals and presented to a variety of stakeholder groups including clinicians, academics, food industry and government. She was awarded a Notable Achievement Award from the World Hypertension League for her significant contributions in dietary sodium reduction.
Dr. Arcand developed the Sodium Calculator, an innovative dietary assessment tool to assist the public and clinicians in rapidly determining the amount and sources of sodium in the diet. To keep clinicians, researchers and policymakers informed about the latest salt/sodium research, the Science of Salt research group frequently publishes systematic reviews of new research. Identified articles are also summarized weekly as part of a weekly Science of Salt newsletter.
---
Recent Awards and Distinctions (Selected)
Jacques de Champlain New Investigator Award, Hypertension Canada (2020)
Early Researcher's Award, Government of Ontario (2019)
Research Excellence Award – Early Career Researcher Category, Ontario Tech University (2019)
Student Choice Award Nomination (Teaching), Ontario Tech University (2018, 2019)
National New Investigator Award, Heart and Stroke Foundation of Canada (2018)
Canadian Institutes of Health Research-INMD/Canadian Nutrition Society New Investigator Prize (2017)
---
National and International Committee Memberships (Current)
Full Member, Canadian Institutes for Health Research (CIHR), College of Reviewers (2020 - present)
Member, Health Behaviour Subgroup, Canadian Hypertension Education Program (Clinical Practice Guidelines), Hypertension Canada (2017 - present)
Member, Education Committee, Canadian Nutrition Society (2017 - present)
Chair, Health Outcomes Subcommittee, Science of Salt Advisory Group, World Hypertension League (2017 - present)
Co-Chair, Science of Salt Advisory Group. World Hypertension League (2015 - present)
Steering Committee Member and Dietitian Working Group Member, SODIUM-HF Study, University of Alberta, Edmonton, Canada (2013 - present)
---
Recent Publications
---
In the News
Ontario Tech receives part of $41-million investment in research. Durham Radio News. September 10, 2019.
Do you know how much sodium you're eating? Durham Region. May 2, 2019.